on Tue Apr 02, 2019 11:26 pm
New Graphics System
Dear players and followers in general,
One of the main goals of the Steel Gear Simulator project is to achieve good graphics quality, not only at the tank models and interiors but at the terrain and the general environment too. 
The last few weeks the main work time has been dedicated to setting up the network infrastructure to allow the online gameplay. Last weekend we started the first closed tests, and in terms of connection, the tests performed successfully. But now it is the moment to start to improve the gameplay and the game quality. For this reason, a new graphics configuration will be available in the next update Alpha v0.9.1. This configuration will allow the players to customize their graphics quality from Ultra to Very Low quality. 
Also, with these new graphics, the old grass has been replaced by a new one. This is because the old grass used a lot of GPU resources and the quality was not as good as expected.
This is only the first pass of the graphics overhaul, the graphics system will be improved in the future.
The new graphics system will include:


Tree Distance

Tree Draw Distance

Grass Distance

Shadow Distance

Antialiasing

Water Quality

Ambient Occlusion

Bloom

Motion Blur

Vignette

Filmic Mode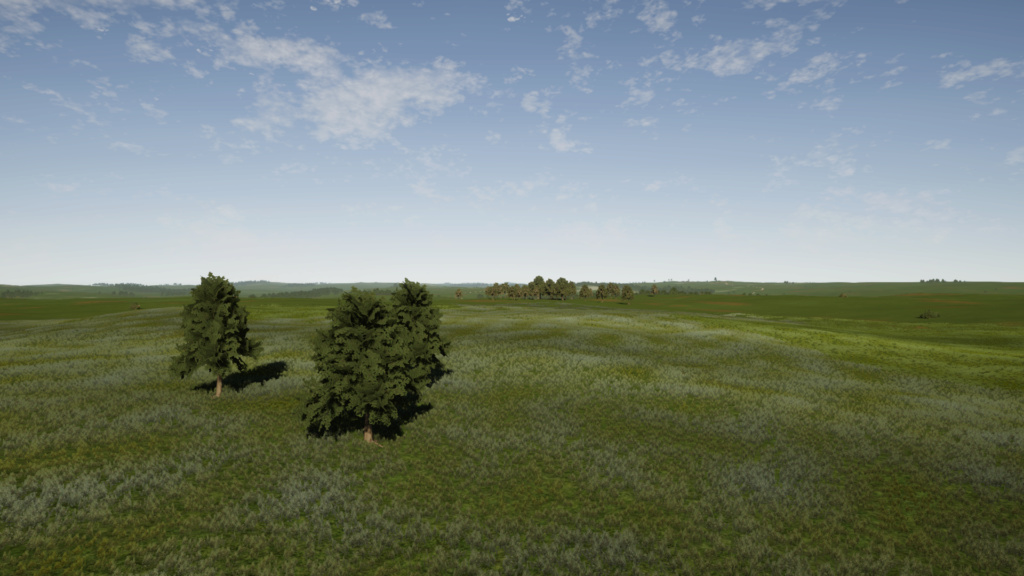 Permissions in this forum:
You
cannot
reply to topics in this forum